Hello Class Two,
I hope you are all well.
Here is your home learning for the week.
Maths
Year 2
Worksheets
Lesson 1 – Describing movement
Lesson 3 – Describing movement and turns
Year 3 – Week 9
Worksheets
Lesson 1 – Right angles in shapes
Lesson 3 – Horizontal and vertical
Lesson 4 – Parallel and perpendicular
Year 4 – Week 9
Worksheets
Lesson 1
English
BBC Bitesize Home Learning Website
Create Writing morning tasks
As the file is too big, I have included photos of some of the slides. I have also attached the link for you to see if you have a Twinkl account. Create Writing Powerpoint Link 
Science/DT
Playground Science 
This week in science, you are going to be creating miniature play parks for your toys. Zoom your toys down a zipwire, swoosh them in a miniature swing, build an assault course for your forest school task and balance them on a pivoting seesaw. You are also going to get active with a plastic bag skipping rope!
Forest School 
PSHE with Mrs Green
Art
For Art this week, I would like you to have a look into the artist Banksy. The powerpoints below show examples of Banksy's art. Banksy is a graffiti artist but no one really knows who he is. His art resembles powerful images and messages. Have a look at the powerpoints or do your own research on Banksy's art. In the powerpoint there are examples of his work along with some examples of how to create your own. I would also like you to research Banky's most recent piece.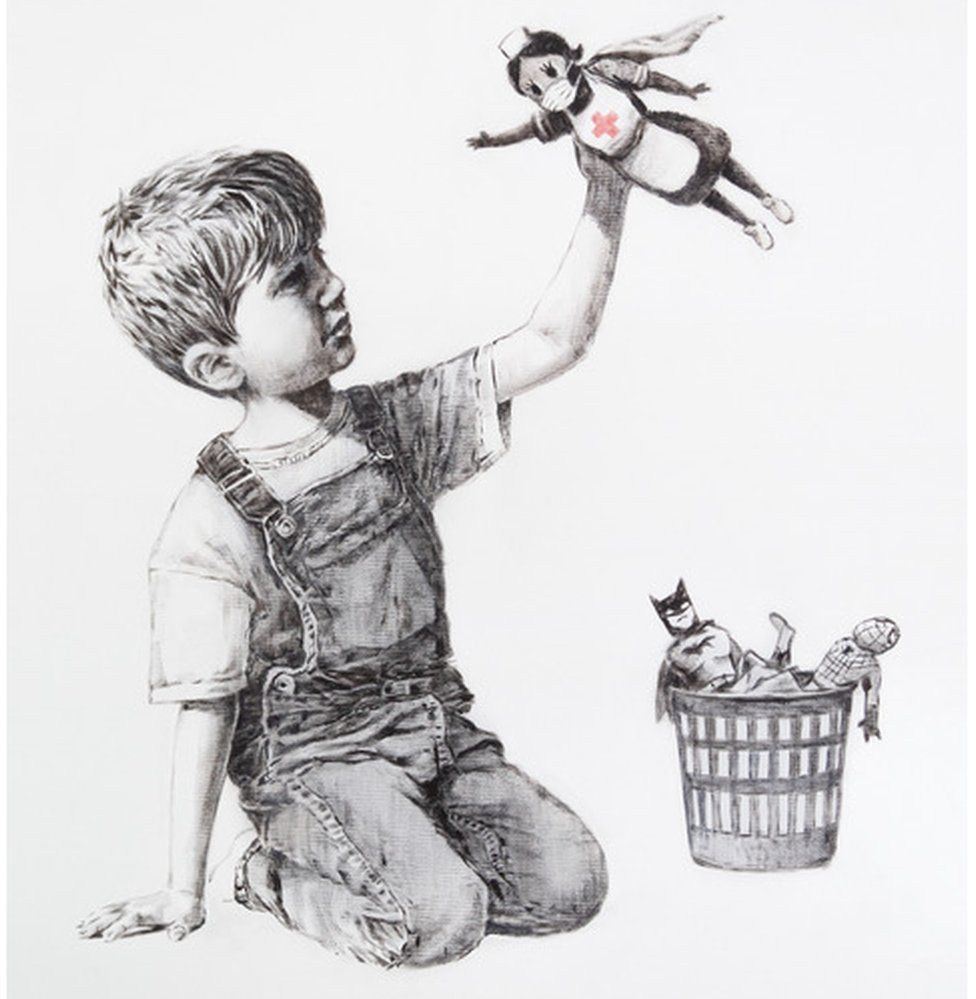 Banksy Twinkl Link (File too big to upload to Website)
RE
KS1 RE Today and NATRE home learning Good Samaritan
KS2 RE Today and NATRE home learning Good Samaritan
Music
Exploring Rhythms Lesson 3 Overview
History with Mrs Waters
Hello Class 2, I hope you are all well.
I am very excited about this week's history lesson as it is one of my favourite stories.
We are going to be looking at the story of Grace Darling.
For this week's lesson, I would like you to watch the clip on Grace Darling and answer the questions below and send them to Miss Preece via email preece.h@clun.shropshire.sch.uk
Please keep your answers safe you will need them for next week's lesson.
Thank you
Mrs Waters
Questions
What year was Grace Darling born?
Where did Grace Darling live?
What was Grace Darling's fathers' job?
Why are lighthouses built tall and round?
How many rooms are there on each floor of the lighthouse?
What time was it when Grace noticed the ship?
Who rowed the boat to rescue people?
How many people did they save?
What had Grace's mother made when they returned from the rescue?
After the rescue Grace was sent lots of gifts but what is her most treasured gift and why?
Grace Darling said she wasn't scared; how would you feel if this was you? Would you go in a small rowing boat in a massive storm out to sea to rescue people? Please explain your answer in depth explain your feelings would you be scared or maybe excited, what was it like rowing the boat, was it easy or was it hard your arms might of ached and how did you feel when you had rescued the people happy, proud, tired.
PE with Mrs Waters
Have a lovely week,
All the best,
Miss Preece