Hello Class Two!
I hope you are all okay.
Here is your home learning for the week. Enjoy!
Maths
Year 2 – Week 11
Worksheets
Lesson 3 – O clock and half past
Lesson 4 – Quarter past and quarter to
Year 3 Week 11
Worksheets
Lesson 3 – Add and subtract mass
Lesson 4 – Measure capacity (2)
Year 4 Week 11
Worksheets
Lesson 2 – Compare and order angles
English
Dragon Song Personification Poem
'Dragon Song' Poetry Rhyme and Rhythm Investigation Activity Sheet
Preparing a Poem for Performance Differentiated Activity Sheet
Have a go at the Pobble 365 – Egg-shaped
Story starter!
The girls huddled together and peered cautiously out of their bedroom window. They had been awoken, just moments earlier, by a strange light that burst through their curtains, filling the room with a silvery, white hue.
As one, they had tip-toed towards the source of the distraction, carefully dragging chairs across the room with them so that they could take a peek together.
They stared in awe and wonder, and the sight that met their eyes. Something magical was happening…
Have a go at looking at the picture at the three girls gazing at the moon. Have a go at following the planning, answering the questions, carrying out the sentence challenge, sick sentences and the perfect picture.
Have a go at the Pobble 365 – Builders
Story starter!
As soon as their delivery of building materials had arrived, the team set off to work. It looked like the clouds in the distance were beginning to spit rain down at the sleeping countryside, so they knew they must work quickly and effectively. The team were confident however: this was not their first giant Lego structure…
Can you continue the story?
Alternatively, could you write a set of instructions on how to build a Lego structure?
Pick from the BBC Bitesize Home Learning page to help enrich your English learning experience.
BBC Bitesize Home Learning Year 2
BBC Bitesize Home Learning Year 3
BBC Bitesize Home Learning Year 4
Continue Your Blue Peter Badge
Over six weeks in June and July, BBC will be celebrating a different Blue Peter badge a week and asking you to show us how you are getting on by sending in your photos and videos. We're calling it Blue Peter's 6 Badges of Summer. Green, Sport, Music, Blue, Fan Club and Silver – 6 Blue Peter Badges you can earn right now!
Blue Peter Badge – Pick which one you would like to have a go at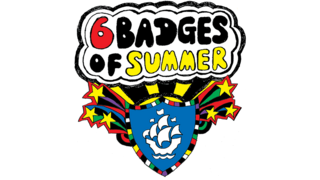 Blue Peter's 6 Badges of Summer
Green, Sport, Music, Blue, Purple and Silver – 6 Blue Peter Badges you can earn right now!
Science
How to grow a lawn that is better for wildlife
Reading Comprehension
Please pick the reading comprehension closest to your child's ability. Some of the texts are differentiated within the link.
Hedgehogs-Reading-Comprehension
All About Doorstep Wildlife Differentiated Reading Comprehension Activity
Dyed Flowers
Materials:
3 White Carnations
3 Bottles of Food Colouring in Assorted Colours
3 Clear 16 oz Plastic Cups
Water
Scissors
Instructions:
Fill each cup with water half way.
Add 3 drops of food colouring into each of the cups. Each cup should be a different colour.
Carefully cut the end of each of the flower's stem.
Place each stem in a different coloured water cup.
Wait one hour and observe your flowers' petals.
Wait one day and observe your flowers' petals.
How it Works:
The Xylem of the flower works like an elevator and brings the water from the cup all the way up the plant's stem and into the plant's petals. When it brings the dyed water up it ends up dying the plant's petals. The Xylem is what allows the plant to get water from the roots all the way to the petals.
Extra Experiments:
What happens if you try doing 5 drops of food colouring instead of 3 drops?
Keep a picture log of your flower. Take a picture each day, and see how many days does it take for your flower's petals to look the most saturated in colour.
Try using other types of flowers. Do they work as well? Why do you think we suggested using white flowers?
Forest School – land art with Mrs Banford
RE
Learning about Hindus: celebrating the Goddess
Hindus worship God in many different ways. In this resource,
you will learn about one celebration of God in the form of the
Goddess, Durga. Have a go at using your senses to think what you might experience at a Durga Puja.
Year 2s have a go at pages 1 to 3.
Year 3 and 4s have a a go at pages 1 to 5
 RE Today and NATRE home learning Hindu goddess
Music
A Little Bit of Kindness Activities
David Walliams' Marvellous Muscial Podcast
PE with Mrs Waters
Fitness Bingo
Have a great week everyone.
All the best,
Miss Preece